Every spring, Milan Design Week hosts the programmes of Fuorisalone, the set of diverse installations and events scattered around the city, and Salone del Mobile, the international furniture exhibition presented at the halls of Rho Fiera. In 2019, the big event was held between April 8th and 14th, and we invite you to have a closer look at the vibrant creations of Fuorisalone that saw the light during that week.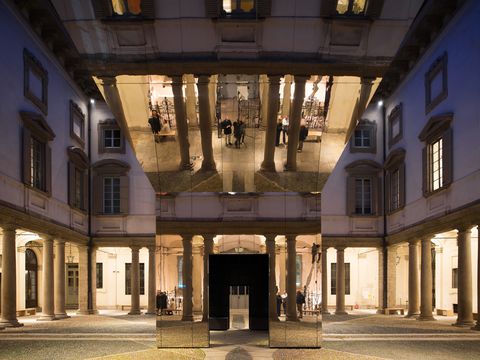 Echo installation at Palazzo Litta by Pezo von Ellrichshausen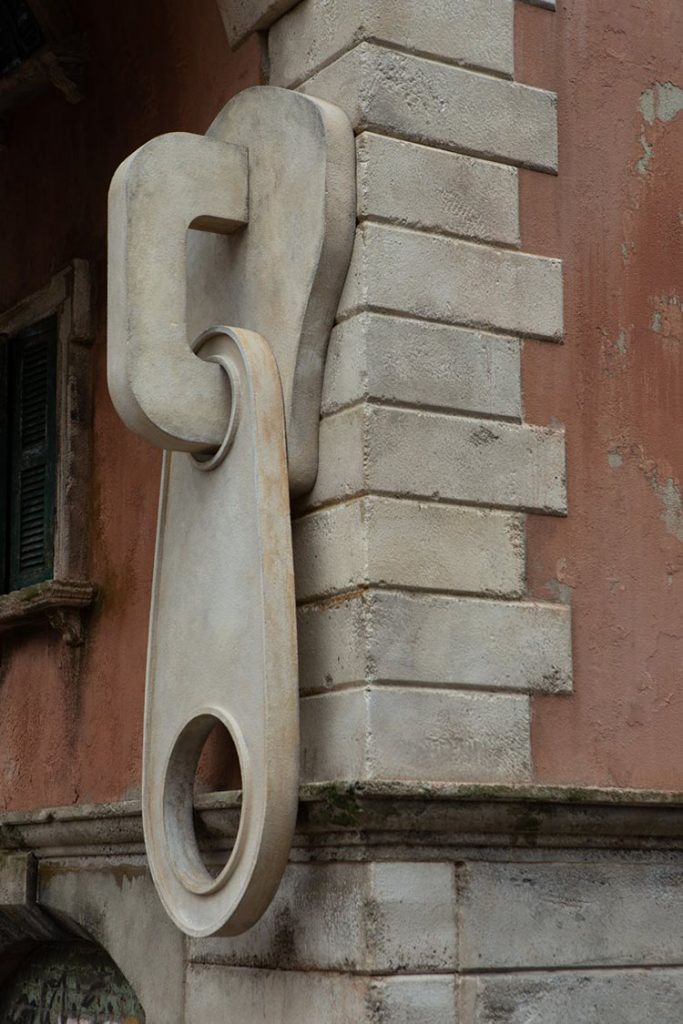 "World revealed" installation by Alex Chinneck
This genuinely extraordinary decoration of the building in the shape of a zipper slider would not leave you indifferent if you came across it in a street. British sculptor Alex Chinneck consummately combines the disciplines of art, architecture and theatre, thus enlivening the places and buildings he chooses. His interventions into soon-to-be-demolished old buildings and forgotten furniture pieces have been attracting all age audiences from all over the world.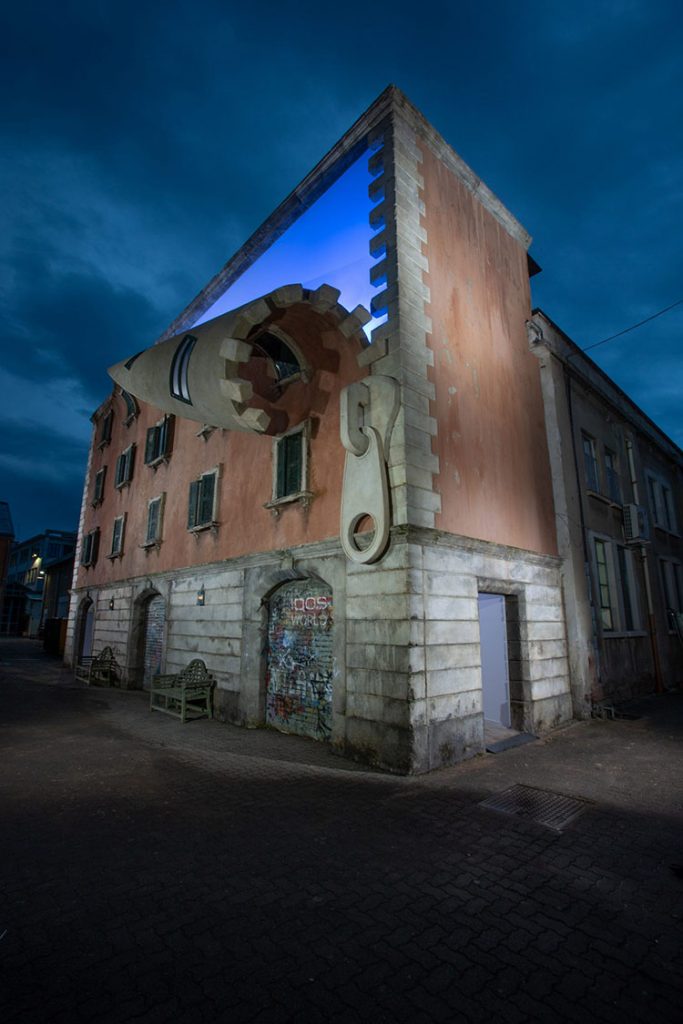 "World revealed" installation by Alex Chinneck
His "Open to the World" project of unzipping old buildings has already gained him popularity in many countries, and now he moved his idea to Milan with a new addition to his "building reinterpretation" –  an illuminating wall which seems to open up a supernatural portal to a new, somewhat illogical and ineffable future with a thumping zipper.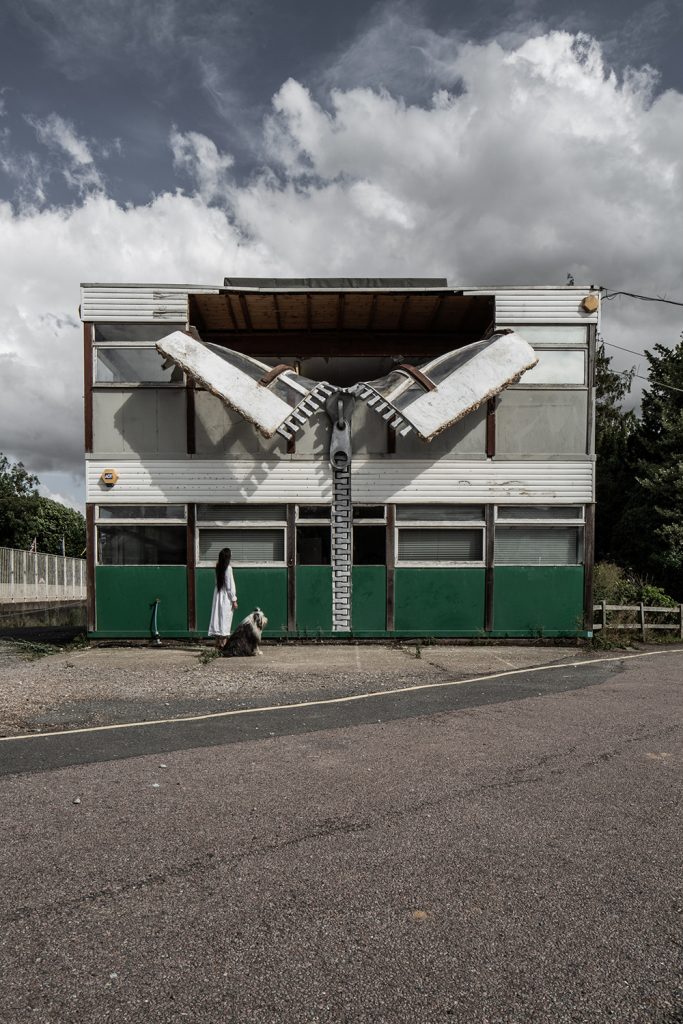 "Open to the public" project by Alex Chinneck
Main Courtyard of Palazzo Litta has for the first time in its history seen its own reflection. This new view on the more than three hundred-year-old palazzo appeared to be both fulgent and ethereal. It was quite puzzling for an observer looking at the installation without a broader perspective to realize that this was actually a mirror-covered construction designed by a Chilean architecture union Pezo von Ellrichshausen.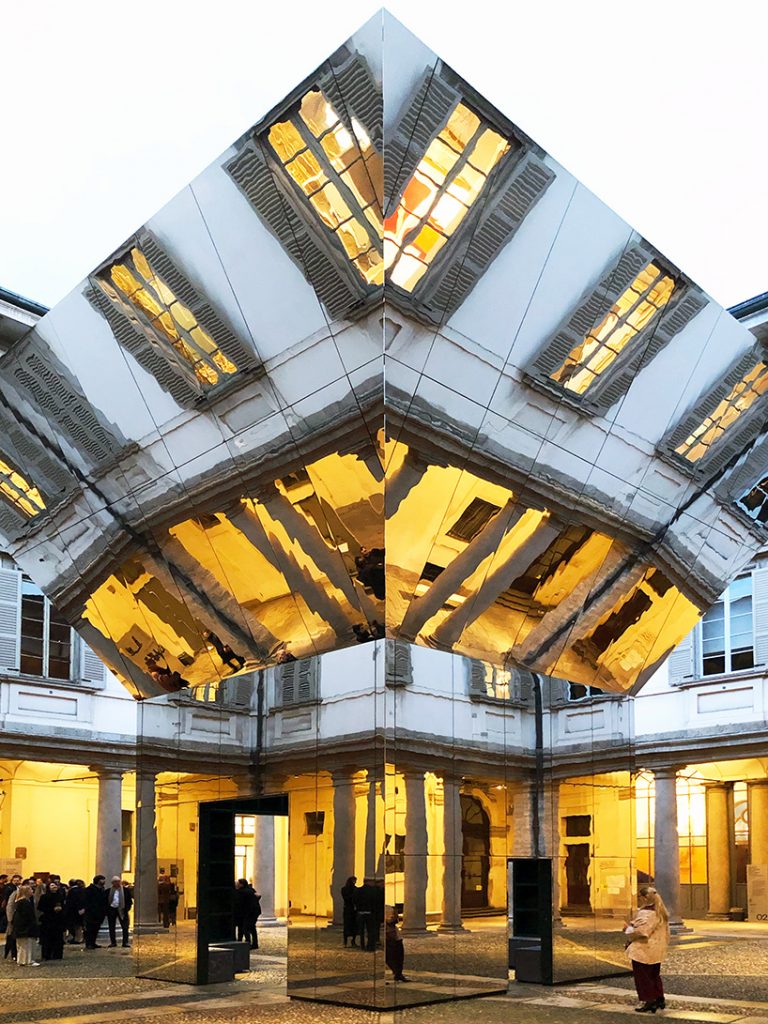 Echo installation at Palazzo Litta by Pezo von Ellrichshausen
'In its radical simplicity, the pavilion will turn into an immaterial presence that, almost as in a fleeting mirage, will capture the discreet beauty of the three hundred and seventy-year-old palazzo on its flat surfaces,' said the architects. Their Echo installation is feeding on the building's encompassing constructions and commences a lively dialogue by recreating the baroque building into a floating and radiant reflection of itself.