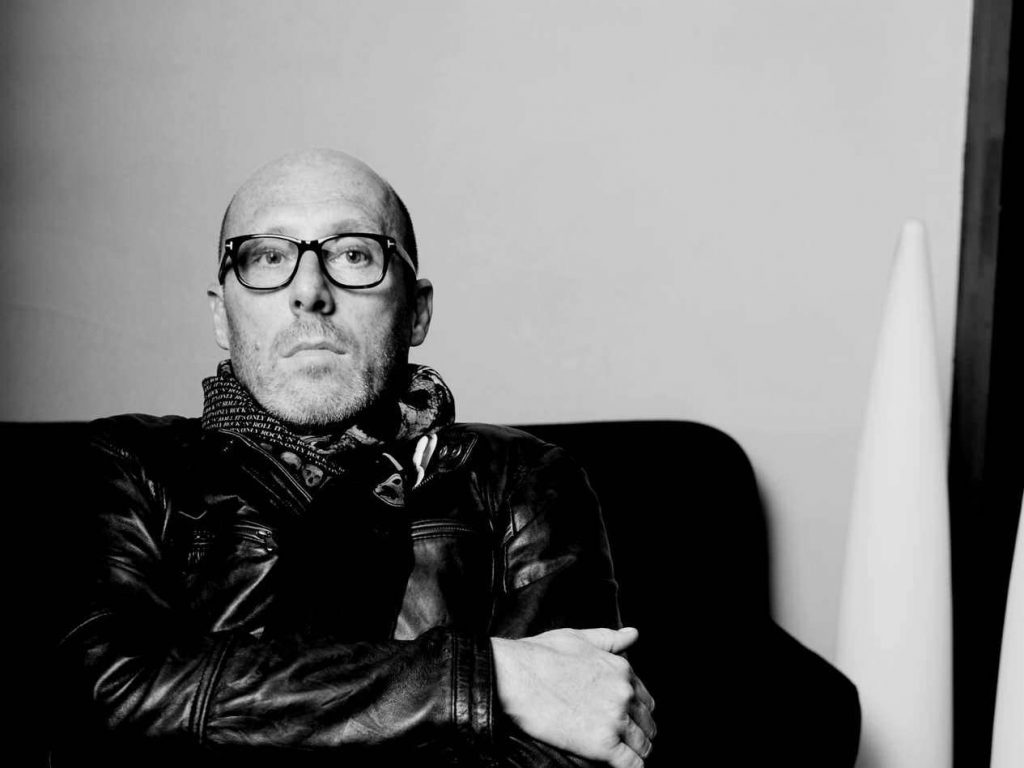 "As a designer, I'm telling stories and I use materials, colors, and shapes as the elements of language. If I was a writer I would use words. I don't have a favorite word as I don't have favorite material. And I think, it's up to anybody to use his proper language…" – says designer and architect Christophe Pillet.
Pillet has received a number of awards, such as Createur de l'Année at Salon du Meuble, Prix d'Excellence at Salon International du Luminaire as well as Best hotel bathroom by Idéobain trade show France.  Architecture, objects, furniture, art direction: his name is invariably associated with the finest brands and prestige projects.
In 2013 Christophe Pillet designed the House of Senses at the Università Statale for BE OPEN's installation in Milan. It was a part of the Hybrid Architecture & Design exhibition organized by Interni Magazine.
The House of Senses was a contemplative pavilion located in the centre of Cortile Farmacia and integrated within the existing geometry of the formal garden. It aimed to involve visitors in an endless journey where all the senses were stimulated through video, technology and nature. It was made entirely of wood with a brushed finish and dyed black anthracite.