Let us take a quick a tour of some of the newest, most architecturally interesting museums opening around the world.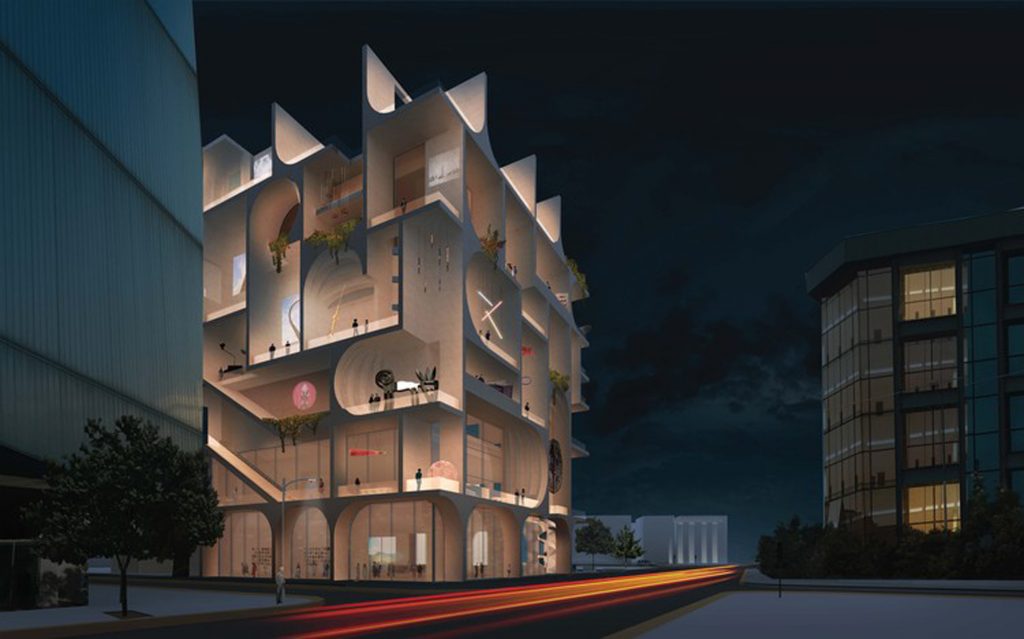 Beirut Museum of Art, Image: Raymond Adams
The new Beirut Museum of Art (BeMA) is a work in progress for Amale Andraos and her firm WORKac. The new 12,000sq m museum will feature 70 balconies arranged as a vertical promenade intended to blend indoor and outdoor spaces to create an "open museum" for the city. 
Featuring 2,700sq m of dedicated exhibition space and a six-storey promenade that wraps around the façade of the building, WORKac's innovative design alludes to the building's geographical heritage by utilising the ubiquitous Mediterranean balcony to transform its walls into hybrid indoor-outdoor spaces, where art spills out of the main building and engages with diverse audiences through a gradient of public spaces.  
By creating a vertical promenade that winds around the cube-like building to the rooftop terrace and café, the design offers BeMA a new type of flexible exhibition and programming space. There are also mutable galleries, community rooms and urban gardens suitable for new commissions, artists' projections and installations. The innovative structural approach and blurred lined between interior and exterior also dissolves the traditionally closed, white cube gallery model and invites the public to engage directly with the work, creating new and varied possibilities for encounters and dialogue with the art as well as amongst its visitors.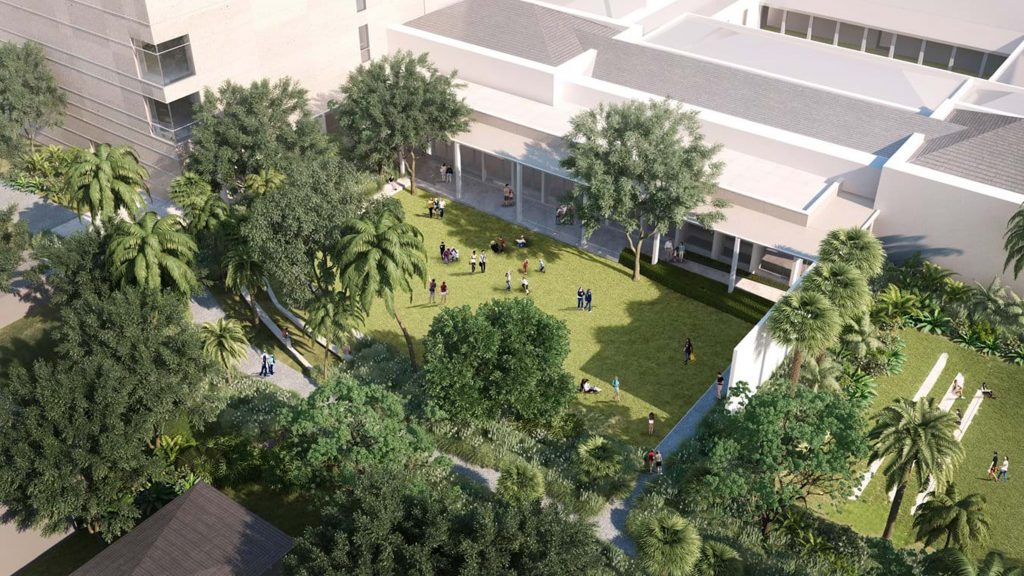 Norton Museum expansion, Image: Foster and Partners
The Norton Museum of Art was founded in 1941 by Ralph Hubbard Norton (1875-1953) and his wife Elizabeth Calhoun Norton (1881-1947). Norton was an industrialist who headed the Acme Steel Company in Chicago. He and his wife began collecting to decorate their home, but then he became interested in art for its own sake and formed a sizable collection of paintings and sculpture. 
In 2013, seeing the need for more exhibition and education space, with Florida's population dramatically increasing, Norton Trustees decided to embark on a bold, visionary Museum expansion. The Board enlisted the renowned London-based architectural firm of Foster + Partners to design a new building. Scheduled to re-open on Feb. 9, 2019, the expansion includes 12,000sq ft of new gallery space, a doubling of classroom space, a larger student exhibition space, a state-of-the art, 210-seat auditorium, a new store and restaurant, and finally a Great Hall that will serve as the museum's "living room." Outside will see a large lawn for relaxing, or for outdoor programming, a sculpture garden, six renovated, 1920s-era cottages to house an artist-in-residence program, and the museum director's home.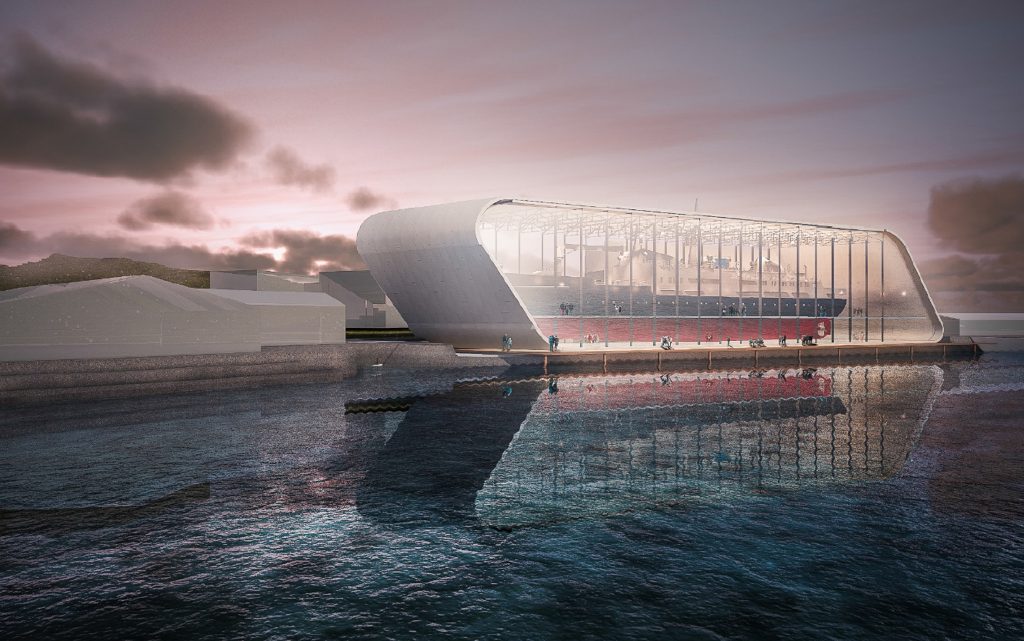 Hurtigruten Museum
For more than 100 years Hurtigruten, Norway's cruise, ferry and cargo operator has been an integral part of life in northern Norway, tying cities and communities together, carrying goods and people over the nation's number one highway – the ocean.  And now the Hurtigruten Museum is set to open in Stokmarknes, the city where Hurtigruten founder Richard With lived and worked. Its centre-piece will be a new, 3,600m2 protective structure – consisting mainly of glass and steel, set to be wrapped around ship the MS Finnmark.  Construction will begin in April 2019, with an opening planned for April 2020.