Maxim Zhestkov's practice – Zhestkov Studio, is a digital art and design specialist that he founded alongside partner creatives back in 2015. The studio works at the intersection of art, design and computer graphics to develop new forms of moving images for clients around the globe including these massive brand names – Adobe, Google, Microsoft, Samsung, LG, PlayStation, Nike, Under Armour, Jimmy Choo etc.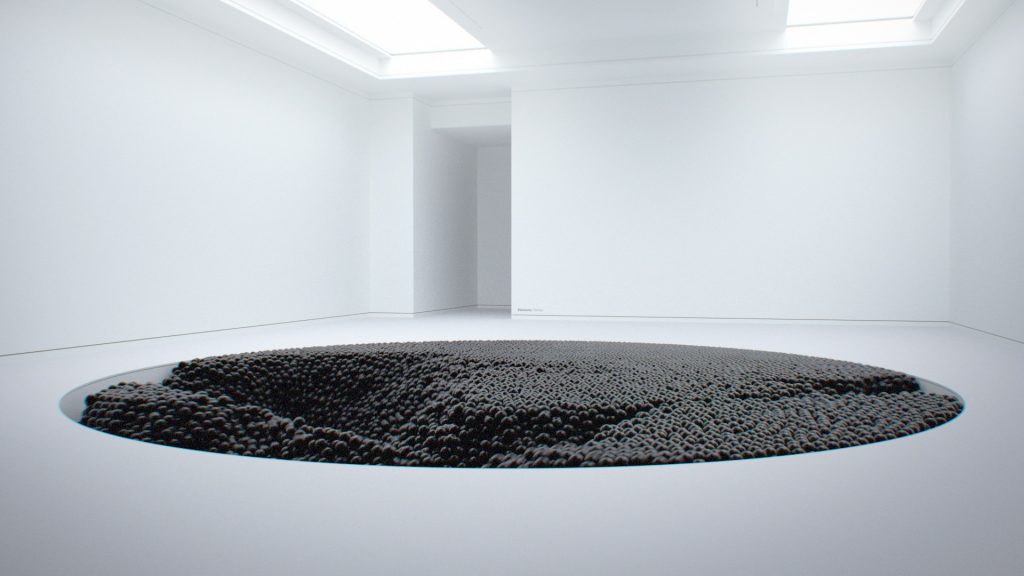 Elements by Maxim Zhestkov
As well as its commercial work, each season the Zhestkov Studio also produces an art film and these art projects garner great exposure for their work, often exhibited in galleries and public spaces all over the world. Zhestkov is committed to producing one art film per season for the rest of his life. 
Says Maxim: "With the passion for design, technology, architecture, science and fashion we are always looking for collaborations with clients to help them to explore new visual territories and build advanced visuals."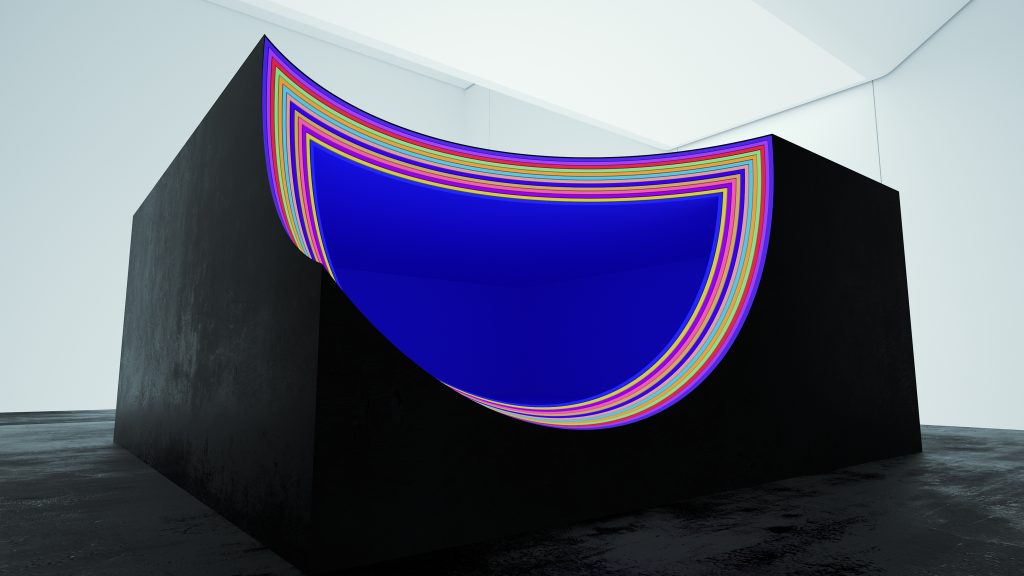 Layers (above) is a 4K digital art film directed by Zhestkov, which explores the juxtaposition of the outside and inside. Computer-generated dark and brutal geometric monoliths are dissected by invisible 3D objects to reveal layers of the colourful and "emotionally vibrant" inner structures. At the intersections of the shapes, the viewer encounters complex structures, which could be perceived as 3D representations of objects within a 4D universe.  
In previous art films – Elements and Volumes, Zhestkov explored imaginary gallery spaces. In Layers, he decided to push further to explore the possibilities of "impossible sculptures" as the main character for this project.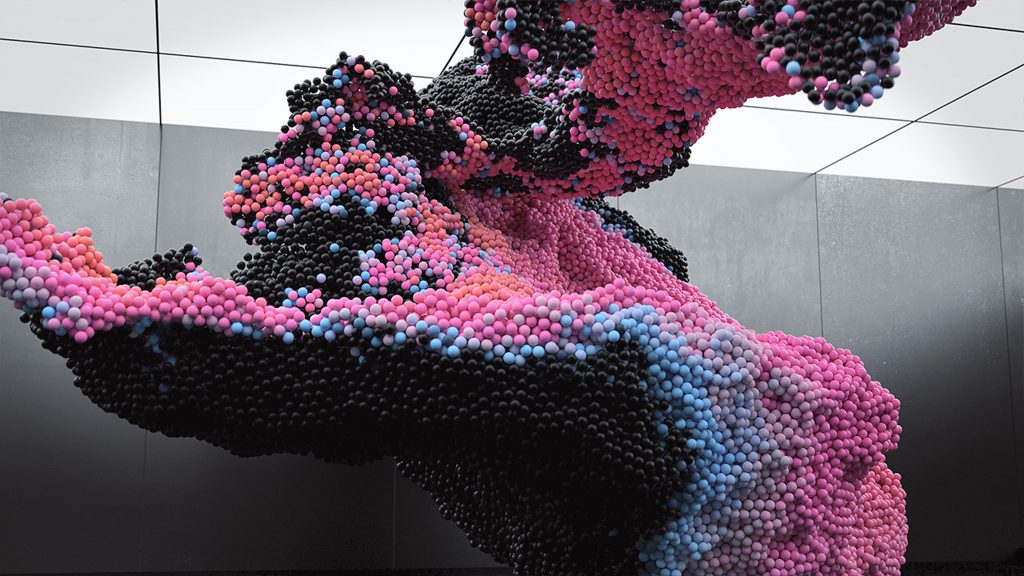 Volumes  (above) is a fully computer-generated art film where Zhestkov explores the juxtaposition of emotions with the laws of nature. Billions of colourful particles dance, play and communicate with each other in an eternal hypnotic ballet governed by the invisible wind of fate. 
Meanwhile, Zhestkov's Elements explores the connection between nature, physics, art and love. More than 2 billion elements/particles governed by tensions and forces of nature were used to tell stories and show emotions through the motion of collective behaviour. The film was a trial to explore the idea that everything around and inside us is made from simple elements or blocks, which can be arranged in complex relationships and become compound structures and possibly projected into emotions, behaviours, thought processes, relationships, life, planets and the universe.  
In his Modul diploma project for Ulyanovsk State University, he took a closer look at branding identity, design and animation for an invented TV channel. The project was exhibited at more than 60 galleries and festivals all over the world.