The worlds of art and fashion collide on both side of the English Channel over the next few weeks.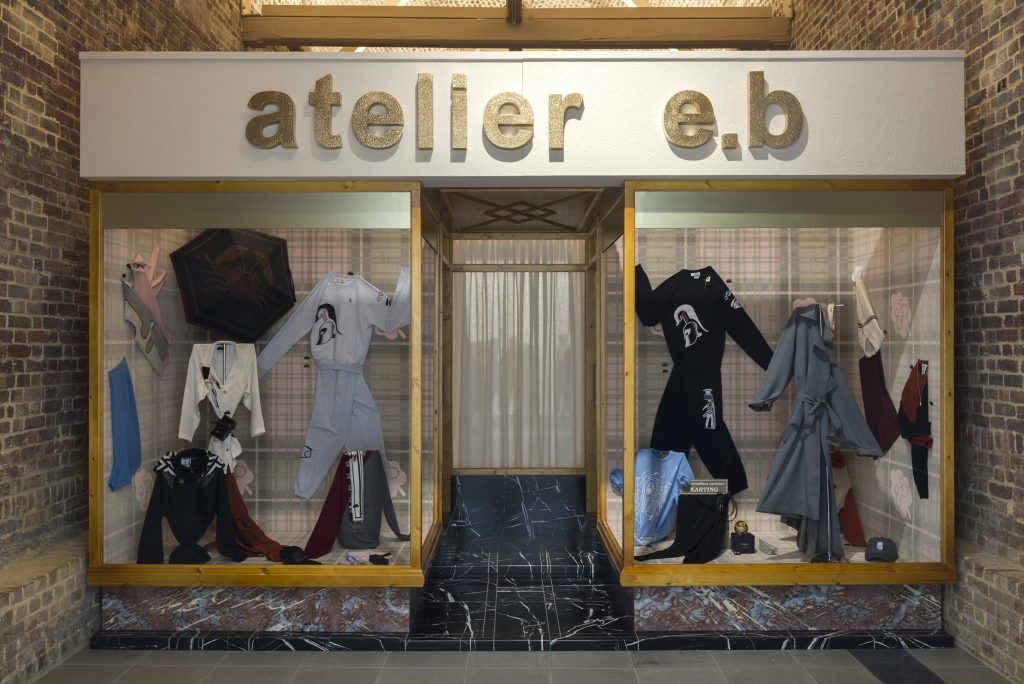 If you're in London then don't miss Passer-by, an exhibition by Atelier EB the collaborative fashion label by designer Beca Lipscombe and artist Lucy McKenzie, at the Serpentine Sackler Gallery running until January 6, 2019.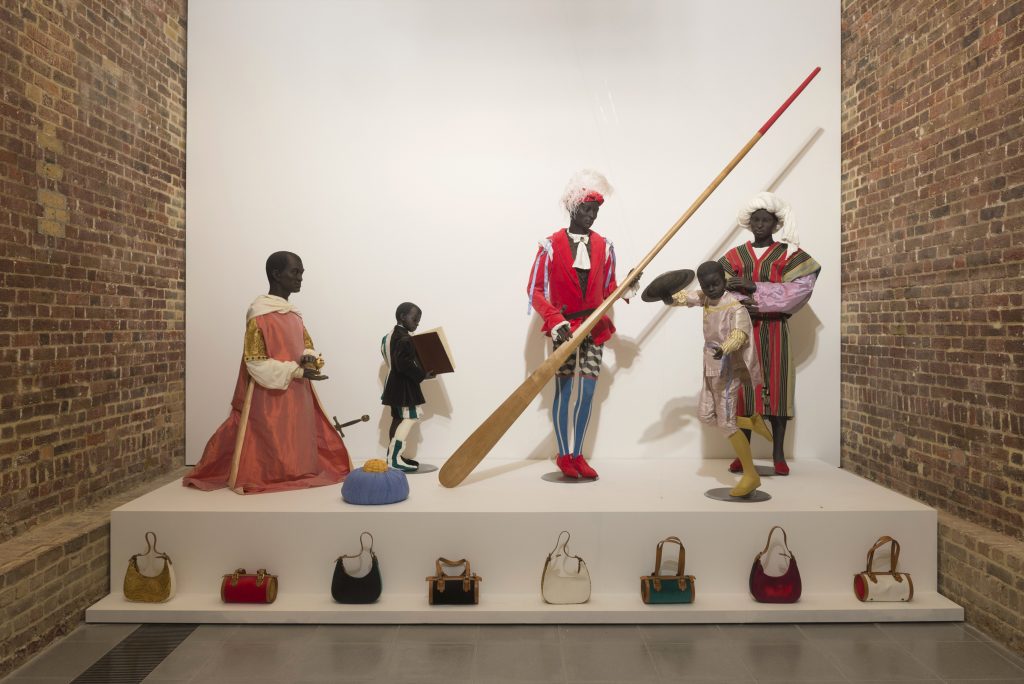 The exhibition billed as "a hybrid dreamscape — part World Fair pavilion, part retail emporium" is intended to explore the future of retail display in the digital age. It takes the mannequin as its central theme, transforming the Gallery into three distinct interiors: a bespoke showroom for Atelier E.B's latest collection, in which visitors are able to try on and order clothes; a display of historic material, photography and objects, and a series of newly-commissioned works by contemporary artists including Tauba Auerbach, Anna Blessmann, Marc Camille Chaimowicz, Steff Norwood, Elizabeth Radcliffe, Bernie Reid and Markus Selg.
There are also collaborations with artists Markus Proschek, Josephine Pryde and Calum Stirling and photographer Zoë Ghertner, plus the show features the work of more than 30 makers spanning fashion, sculpture, painting, graphic and commercial design, photography, craft and film. The Atelier E.B showroom is open at weekends 10am to 6pm for visitors to try on and order the new collection – Jasperwear. A selection of garments and accessories are also available to purchase and take home from our exhibition shop. 
Atelier E.B creates fashion collections, commissioned displays and interiors, as well as textiles, live events and publications. For this exhibition Lipscombe and McKenzie explore the relationships between art, design, commerce and display through a selection of historic sculptures, photographs and objects, including works by mannequin-maker Adel Rootstein.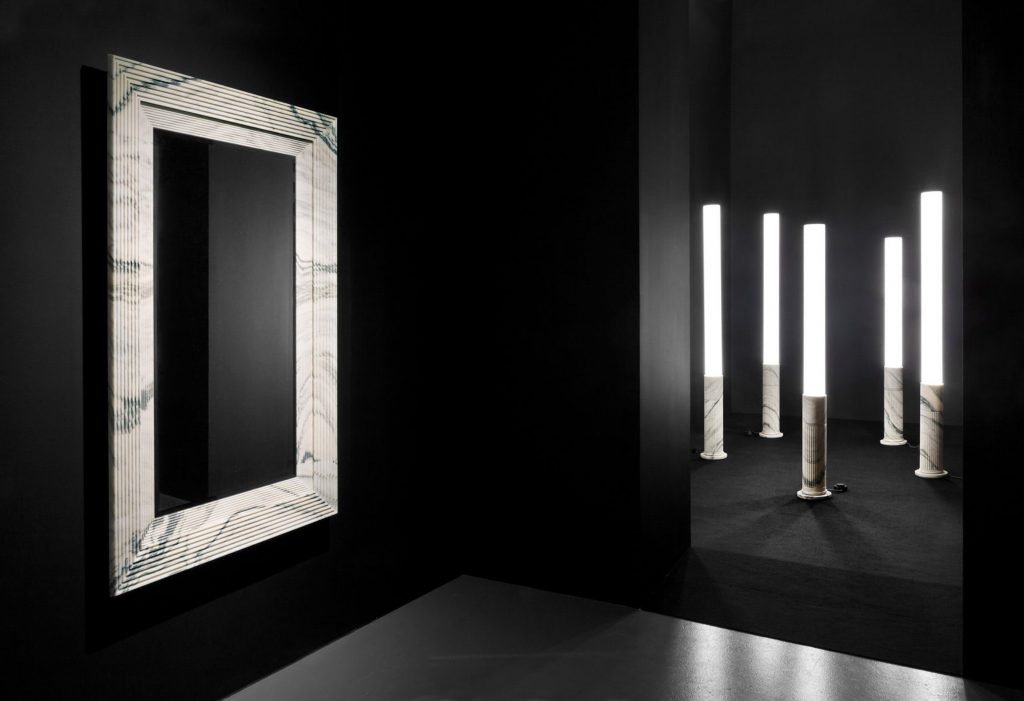 Karl Lagerfeld, Carpenters Workshop Gallery
Over in Paris fashion legend, Karl Lagerfeld has taken over the Carpenters Workshop Gallery until December 22 for his Architectures exhibition. Tables, fountains and mirrors are among the marble objects being presented in the show, developed within collaboration with architect Aline Asmar d'Amman. It is a collection of functional sculptures designed by Lagerfeld and inspired by antiquity, which he refers to as the "origin of beauty, culture, and modernity".
Each piece is carved from a carefully selected marble block of Arabescato Fantastico, a rare vibrant white marble with dark grey veins, which has not been quarried for more than 30 years, or black Nero Marquina marble, revered for its brushstroke-like, milky-white veins. The combination of the material uniqueness and timeless designs makes every piece exclusive.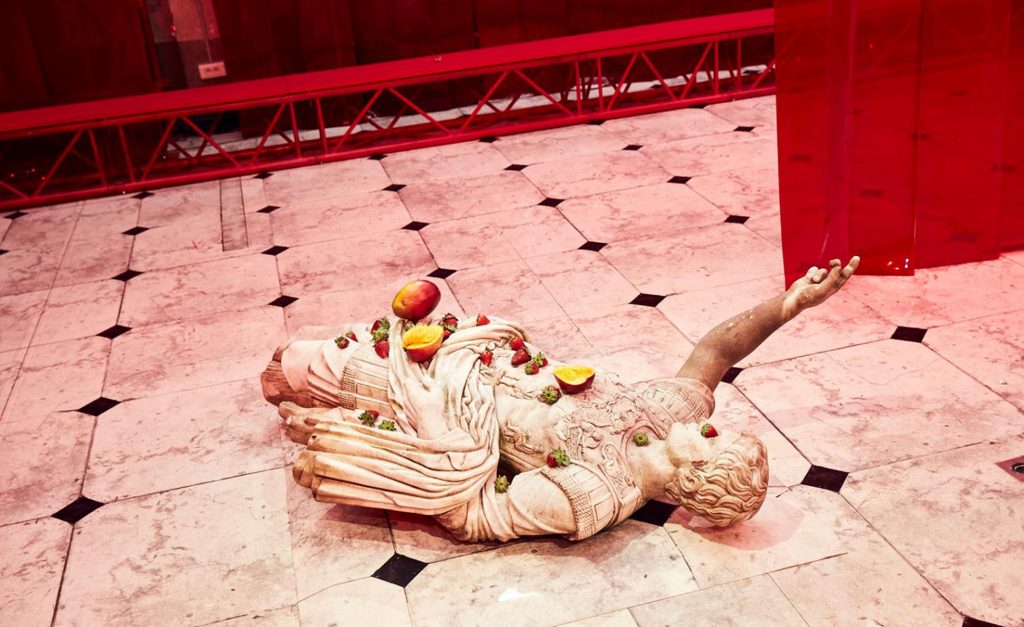 Sculpture by Tony Matelli
When John Galliano opened his show for Maison Margiela this summer he turned to US sculptor
Tony Matelli to add a different dimension to his show. Galliano's Artisanal menswear collection was accompanied by Greco-inspired concrete and marble sculptures further decorated with various scattered fruit, including a footless Roman warrior sprinkled with berries and a split mango and a concrete bust of a woman complete with satsumas.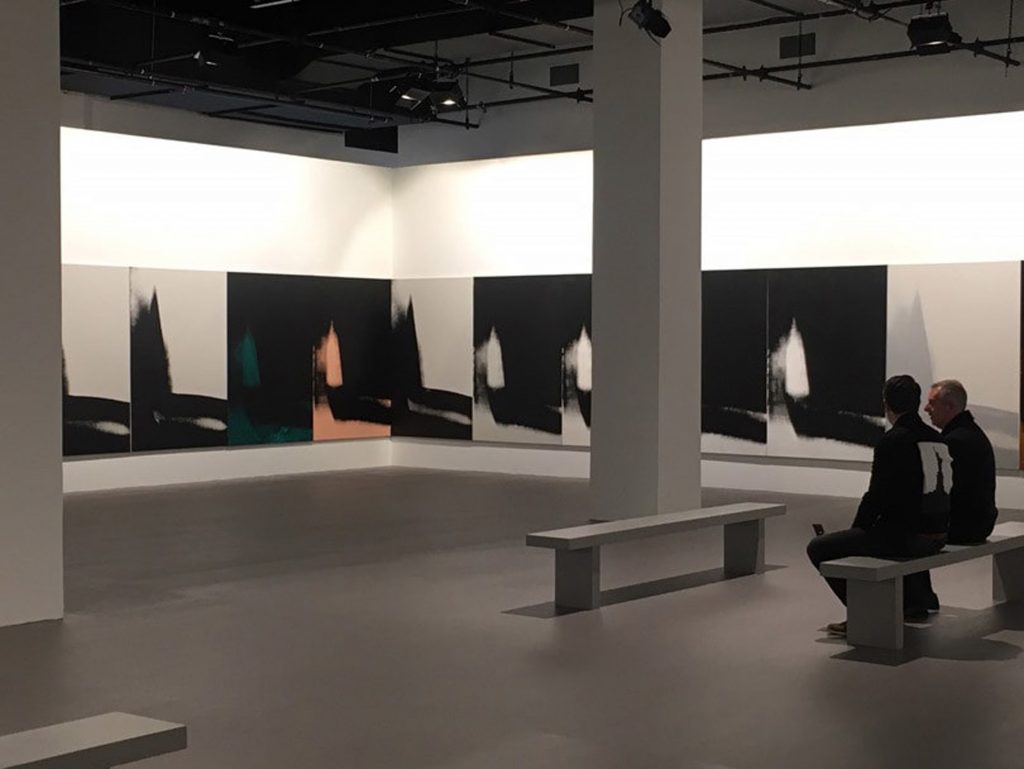 Shadows, Calvin Klein
Fashion House Calvin Klein has also turned to contemporary art to inject collections with a new vibrancy. Now under the creative direction of Raf Simons, the brand in collaborating with the Andy Warhol Foundation in a three-year deal that will see the late artist's work become a significant part of the new Calvin Klein aesthetic. Currently, Warhol imagery appears on Calvin Klein underwear, denim, towels and tableware.