As well as giving us a taste for what we'll be wearing next year, London Fashion Week also saw the return of designer Anya Hindmarch's Chubby Hearts campaign featuring a huge 'cloud' beanbag in the City's historic Banqueting House. 
 Anya Hindmarch's installation in London Banqueting House (photon via NYpost)
The installation, a collaboration with beanbag manufacturer Precision Stitching, saw Hindmarch, whose global fashion empire now extends around the world, was a big enough to hold 90 people at a time wearing protective white boilersuits who could either play on the cloud or lie back and admire the only surviving ceiling painting by Flemish artist Peter Paul Rubens.  This cloud was an extension of Hindmarch's Chubby Hearts over London campaign earlier this year, which saw her install heart-shaped balloons across the capital for Valentine's Day.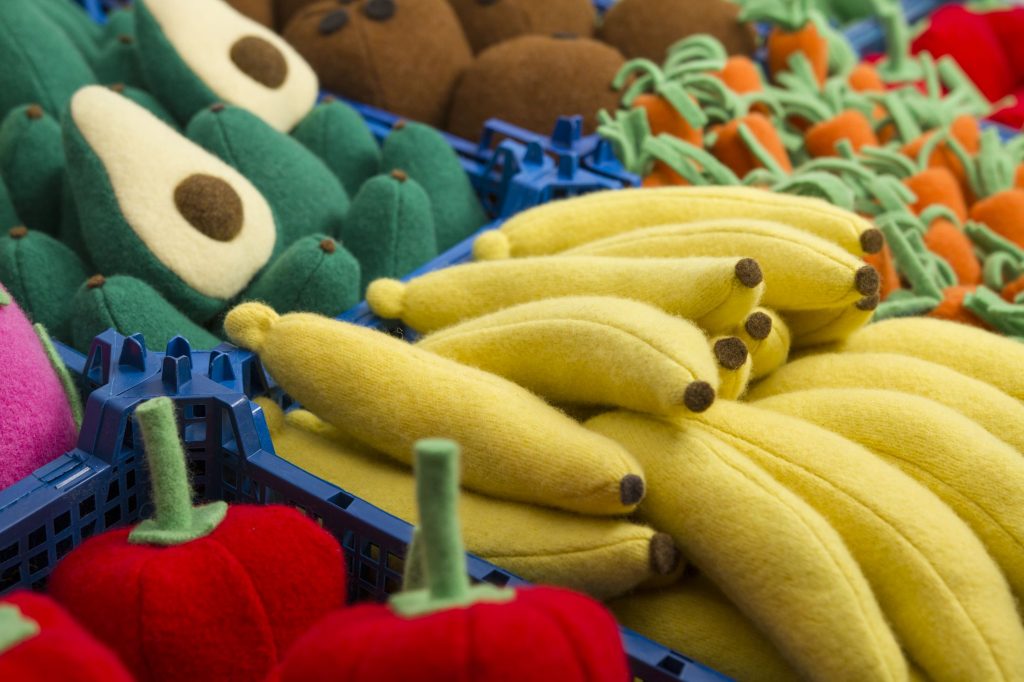 Step into the world of Textile artist and model maker Jessica Dance who has created 300 beautifully detailed fruit and vegetables knitted in 100% lambswool for the launch of a new organic food company in New York. Dance's installation includes bananas, red peppers, avocados, carrots and coconuts, with each piece knitted in her UK studio.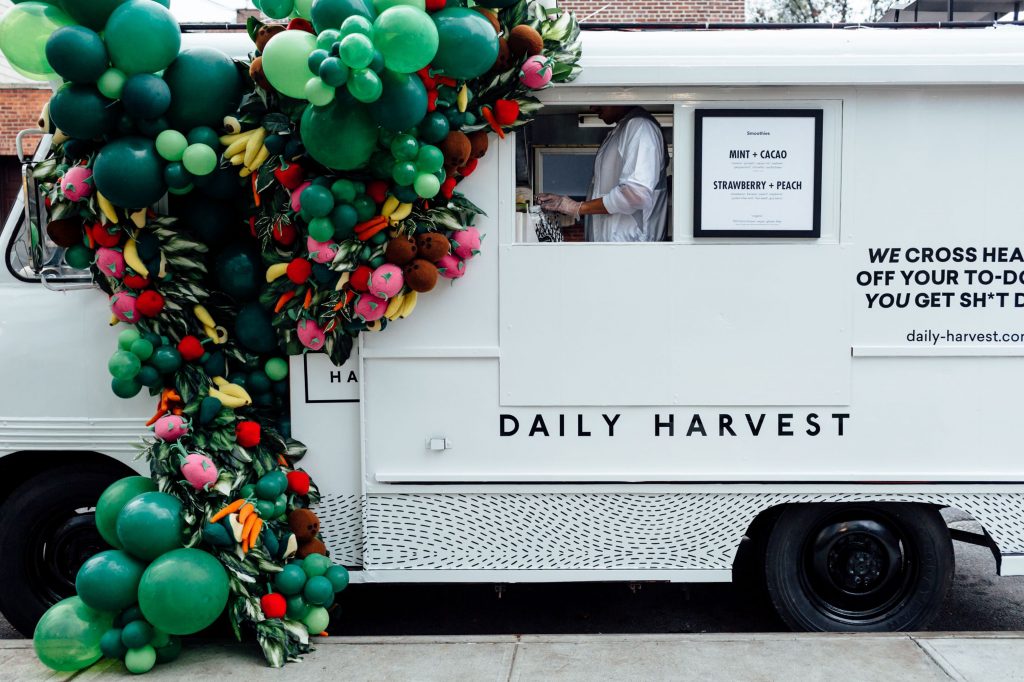 The work has moved around the city on a food truck as a moveable piece of artwork to accompanying Daily Harvest's samples of organic, plant-based smoothies and harvest bowls. Dance has also created knitted pieces for brands such as Louis Vuitton, Mulberry and Volkswagon cars. Take a look at her Instagram for more examples of her work.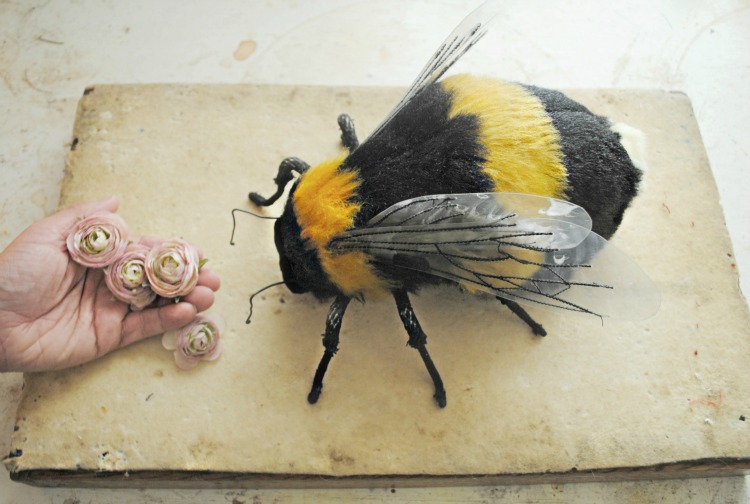 Textile artist Mister Finch recently took his intricately hand-sewn menagerie to Yorkshire Sculpture Park for The Wish Post exhibition.  He made the 75 individual soft sculptures from a mixture of up-cycled and new materials, including discarded wire, steel and wood, to vintage tapestries, cross stitch samplers, tablecloths, antique silverware and rescued cloth.  
Mister Finch's work is inspired by British folklore with The Wish Post being a magical kingdom of woodland animals whose job it is to collect and sort other creatures' wishes, which are 'breathed' into envelopes and posted in toadstool post boxes. For one night each year, The Wish Post creatures have the chance for their own dreams to be whisked away by the wind and come true. Badgers in blue jackets, hedgehogs playing brass bells, thimble-tailed rats, elegant swans, long-eared rabbits, and dapperly- dressed moles – all life-sized – gather together to prepare the wishes for the wind, ahead of The Wish Post festival. 
Says Mister Finch: "Humanizing animals with shoes and clothes is something I've always done and I imagine them to come alive at night. Getting dressed and helping an elderly shoemaker, or the tired housewife. Making things has always been incredibly important to me and is often an amazing release to get it out of my system. It's a joy to hunt for things for my work…the lost, found and forgotten all have places in what I make. Most of my pieces use recycled materials, not only as an ethical statement, but I believe they add more authenticity and charm.
A story sewn in, woven in. Velvet curtains from an old hotel, a threadbare wedding dress and a vintage apron become birds and beasts, looking for new owners and adventures to have.