The award-winning restaurant group Noma has worked with BIG-Bjarke Ingels Group to create a 'restaurant village' just outside of Copenhagen's city centre in Denmark.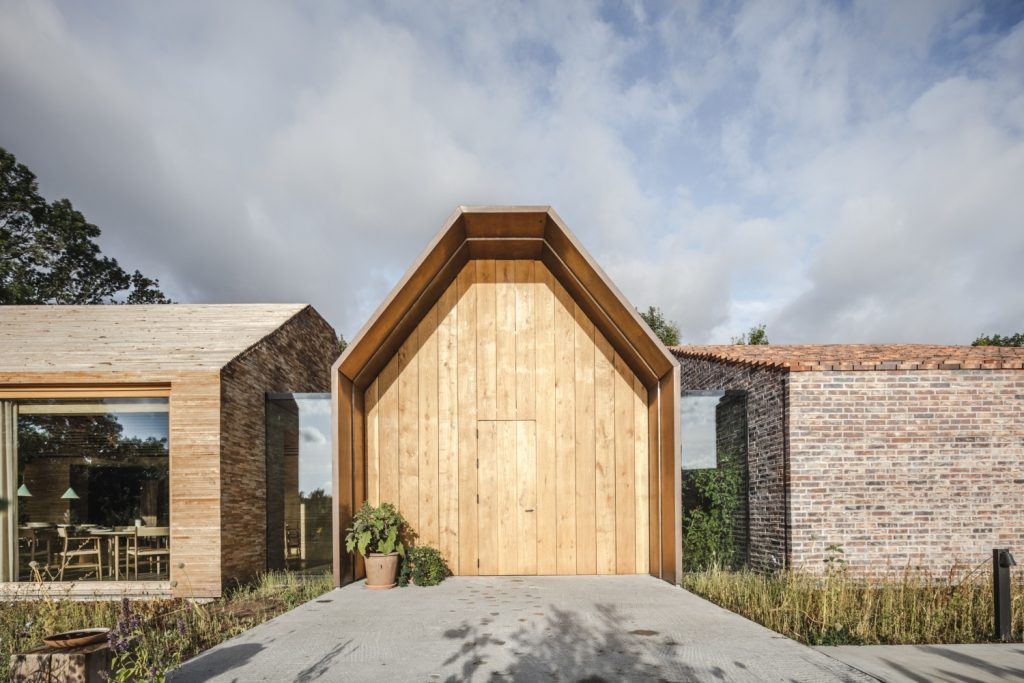 The restaurant, recognized four times as best in the world by the World's 50 Best Restaurants, last year closed its doors to the 16th-century harborside warehouse that had been its home for 14 years. After over three years of planning, Noma's new home reopened in February this year in a space developed and built in partnership with BIG. Situated between two lakes, the new restaurant is built on the site of a protected ex-military warehouse once used to store mines for the Royal Danish Navy. Imagined as an intimate garden village, guests are welcomed to experience a new menu and philosophy. 
Central to BIG's design was the idea of dissolving the restaurant's individual functions and organising them as a collection of separate yet connected buildings. A total of eleven spaces, each tailored to their specific needs are densely clustered around the restaurant's heart: the kitchen. Every part of the restaurant experience—the arrival, the lounge, the barbeque, the wine selection and the private company—is all clustered around the chefs. From their central position, they have a perfect overview to every corner of the restaurant while allowing every single guest to follow what would traditionally happen behind-the-scenes. Each 'building within the building' is connected by glass-covered paths that allow chefs and guests to follow the changes in weather, daylight and seasons—making the natural environment an integral part of the culinary experience.