The phrase "shifting sands of time" is perfectly apt for these incredible museums.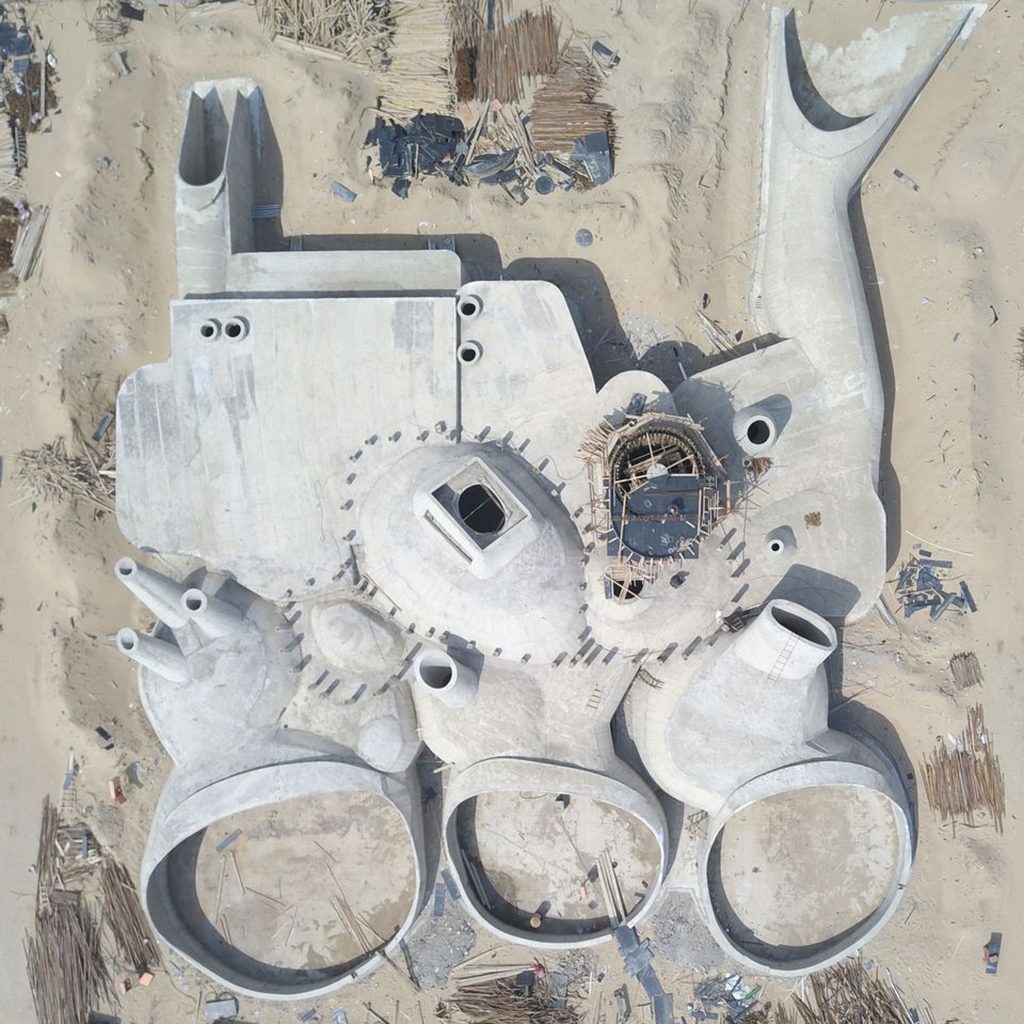 On photo — the museum being built by the Ullens Center for Contemporary Art (UCCA), China's leading independent institution of contemporary art and design, by Open Architecture.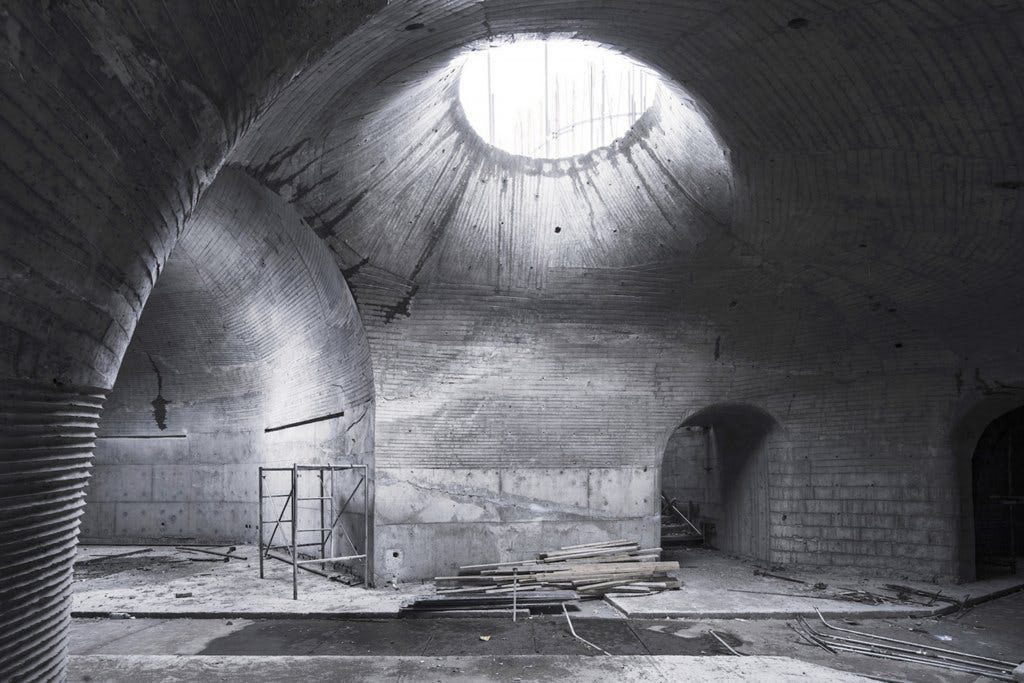 The Dune Art Museum, or the UCCA Dune (photo above), as it's officially known, is located along the coast of Bohai Bay in northern China and is a 930sq m museum largely covered by the sand dunes that surround it, allowing it to seamlessly blend into the beauty of its natural environment.  Countless years of wind have pushed the beach's sand into a dune that is now several meters high, stabilised by shrubs and other ground covers.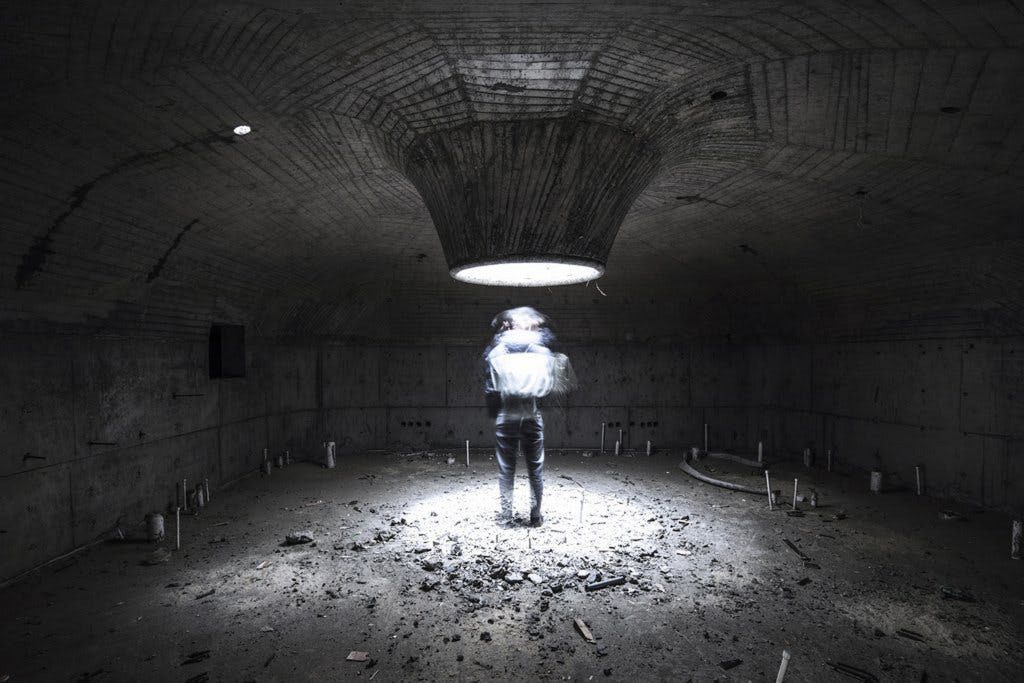 A series of cell-like connected spaces accommodate the UCCA Dune's rich and varied programs, including differently-sized galleries, studios, and a café. After passing through a long, dark tunnel and a small reception area, the space suddenly opens up as visitors enter the largest multi-functional gallery, where a beam of daylight from the skylight above silently, yet powerfully fills the space. A spiral staircase leads to a lookout on the sand dune, guiding curious audiences from the dark recesses of the museum's cave-like galleries to the vast openness of sky and sea above.
Looking through different openings framed by the building, museum-goers can observe the ever-changing expressions of the sky and sea throughout the day. There are also plans for a long walkway to be built opposite the UCCA Dune, extending into the ocean. When the tide is low, the walkway will rise above the water and visitors will be able to walk to the Sea Art Museum.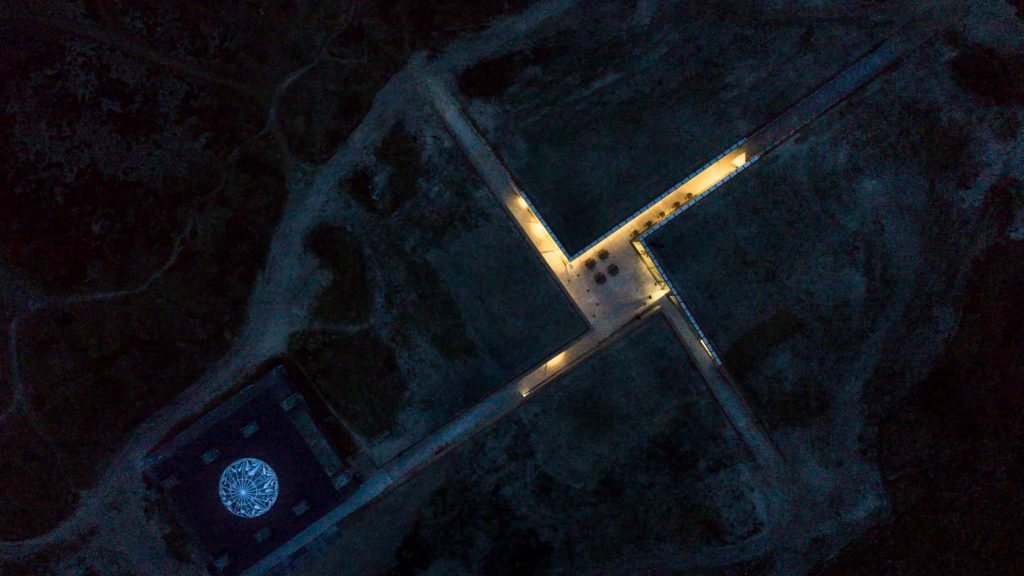 Tirpitz Sand Dune Museum, Photo: Laurian Ghinitou
In 2017 Danish firm Bjarke Ingels Group built an "invisible museum" in Blåvand, Denmark, by cutting linear passageways out of the sand dunes beside a bunker, built during the second world war, to create new exhibition spaces for the Tirpitz Museum. Four slender exhibition spaces cut through the dune beside the bunker and intersect in the centre to create a light-filled courtyard. Six-metre-tall windows form the elevations of the four separate spaces, which were designed by Dutch studio Tinker Imagineers to reflect the war history of the site, as well as the dramatic natural setting.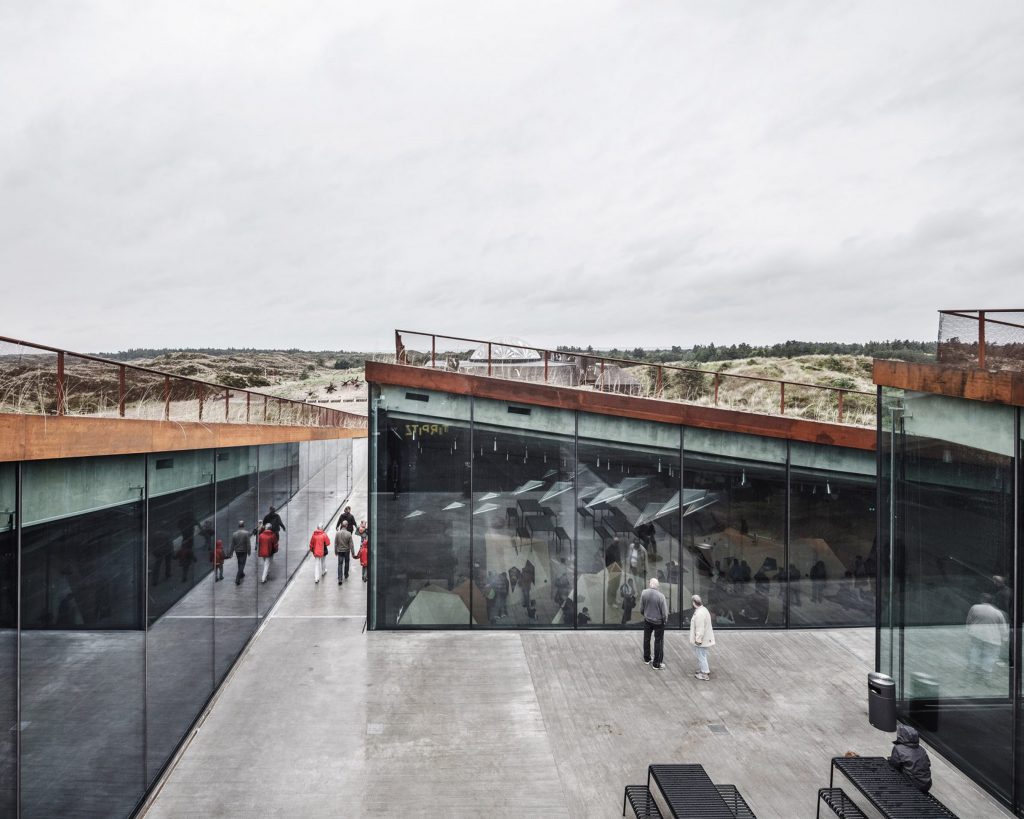 Tirpitz Sand Dune Museum, Photo: Laurian Ghinitou
The museum's 'Army of Concrete' gallery shares the history of Hitler's plans for a vast network of defensive coastal structures known as the Atlantic Wall. Work on the Tirpitz Bunker began in 1944 as part of those plans, but the second world war ended before construction was complete.
For more architecture built in sand dunes check the following links: www.domusweb.it/en/architecture/2015/05/04/mka_dune_house.html