Amazing technological advances means that a future where our buildings are fabricated and constructed entirely by robots is just around the corner. There are now numerous projects around the world that see robots and 3D printing replacing traditional building techniques.
Zaha Hadid Architects have just unveiled plans for a new school in China that will be partially constructed by robots.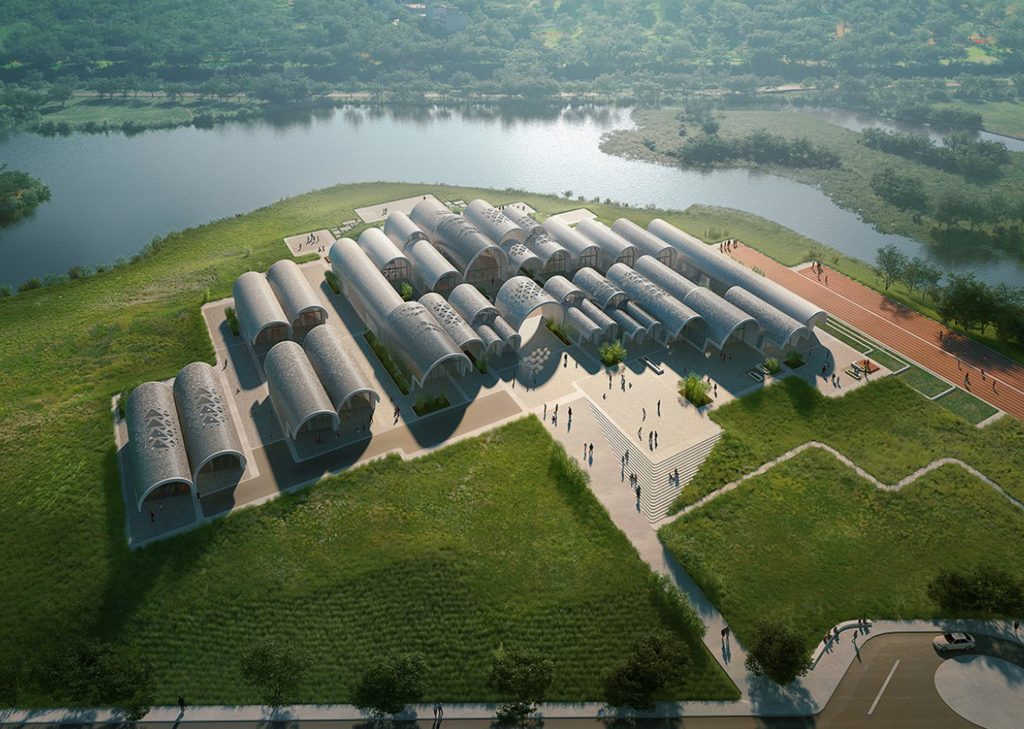 The Lushan Primary School in Jiangxi province will feature a network of  'barrel and parabolic vaults' constructed in-situ with concrete poured around hot-wire cut formwork moulds prepared on site by an industrial robot.
The modular nature of the vaults means the moulds can be used multiple times, so speeding up the construction process and reducing costs. Surrounded by mountains by the Zhelin reservoir, the campus will include the school, dormitory and utility buildings within vaulted spaces designed to capture the best natural light.  Find out more about the project here.
Meanwhile, Brand Technologies, an architectural fabricator based in Chattanooga in the US, which specialises in large-scale 3D printing, has unveiled plans for the world's first freeform 3D printed house.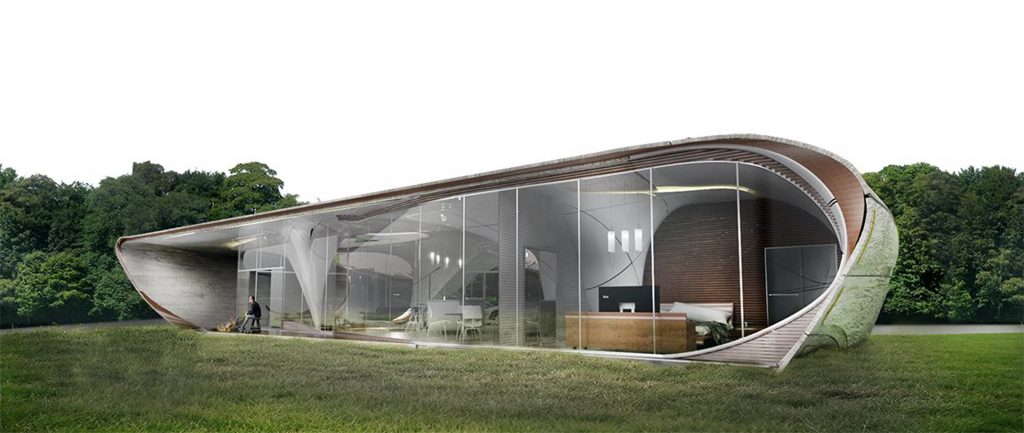 Robots will 3D print the walls, roof and interior architectural elements of the building in just few a months. The 1,000sq ft model home will be put together later this year with the entire construction expected to take six months at an estimated cost of US$300,000. Check out more about the project here.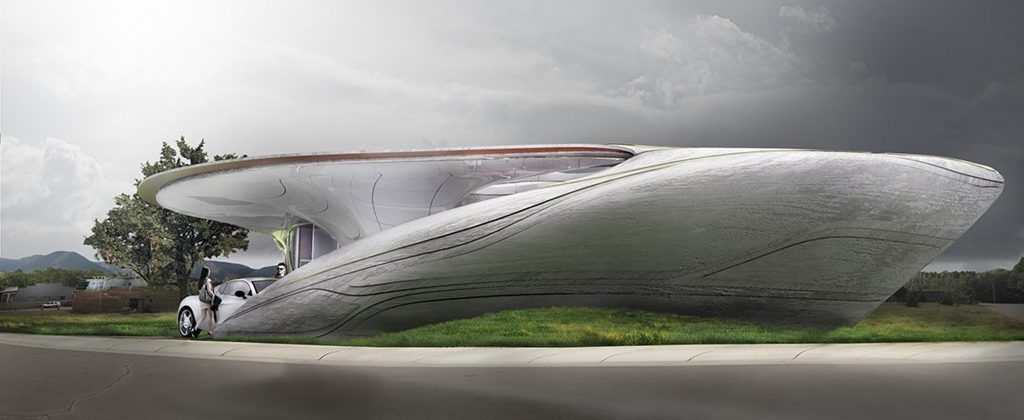 The futuristic nature of new construction doesn't rule out using traditional materials, such as timber. Construction methods currently being developed by the research laboratories of
EZT University for Science and Technology in Zurich, sees 'Spatial Timber Assemblies' using a multi-robotic fabrication process to construct complex modules. The robots cut and drill before optical sensors enable components to be arranged and fixed into place.